How can touchless technology help reduce the spread of coronavirus?
As we seek to minimise contact and prevent the spread of COVID-19, it's vital that organisations assess where contact hotspots are within their building and investigate how touchless technology can be integrated to create safer spaces for employees and customers.
A study in The Lancet found that the SARS-CoV-2 can survive on stainless steel and plastic for up to four days, glass for up to two days and wood for up to a day. COVID–19 has increased the need to create touchless environments and prevent the spread of infection through indirect contact. Products like touchless mixer taps, infra-red soap dispensers, touchless flush toilets and no-contact lift buttons are among some of the technology that enables touchless environments. They also add a stylish and contemporary look to your surroundings.
To find out how touchless technologies can improve your environment, please get in touch with our specialist team. Find out more about the kinds of touchless technology products we can supply and install below.
---
Touchless mixer taps
The tap is controlled via an infrared sensor and is activated without touch. It can be used for communal kitchens and for bathrooms. This helps prevent the spread of germs and bacteria through surface contact.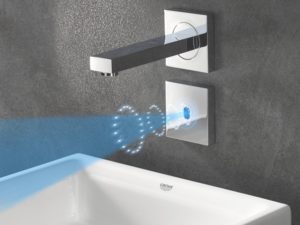 ---
Touchless soap dispensers
To help maintain a high standard of personal hygiene and enable regular handwashing, we recommend deck mounted soap dispensers in washrooms. Soap droplets are limited to the basin and washed away on use.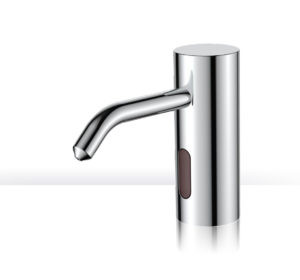 ---
Touchless flush WCs
Touchless flush plates for toilets are hygienic and easy to clean. There's no need to press or touch a button – you just hold your hand over the plate to flush – ensuring the surface stays clean.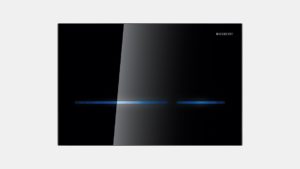 ---
Touchless building access control
Many organisations have an element of building control for security and safety purposes. Contactless building control lets your staff gain entry without having to touch a surface, therefore reducing the chance of indirect contact.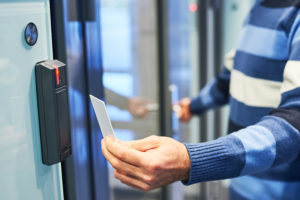 ---
Touchless lift access control
Lifts are a key contact hotspot as they are often in continuous use. Contactless touch solutions reduce the need to touch lift buttons, which in turn, decreases the transmission of viral pathogens in public spaces.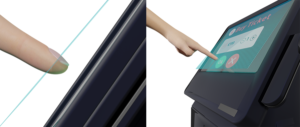 ---
Touchless hand dryers
Contactless hand dryers have been in use for some time and with good reason. They emit less CO2, which helps create a better environment in washrooms and the world outside, while avoiding the use of towels.