Conditioned Environment launches British made Gateway Personal Protection Tunnels to help combat the spread of COVID-19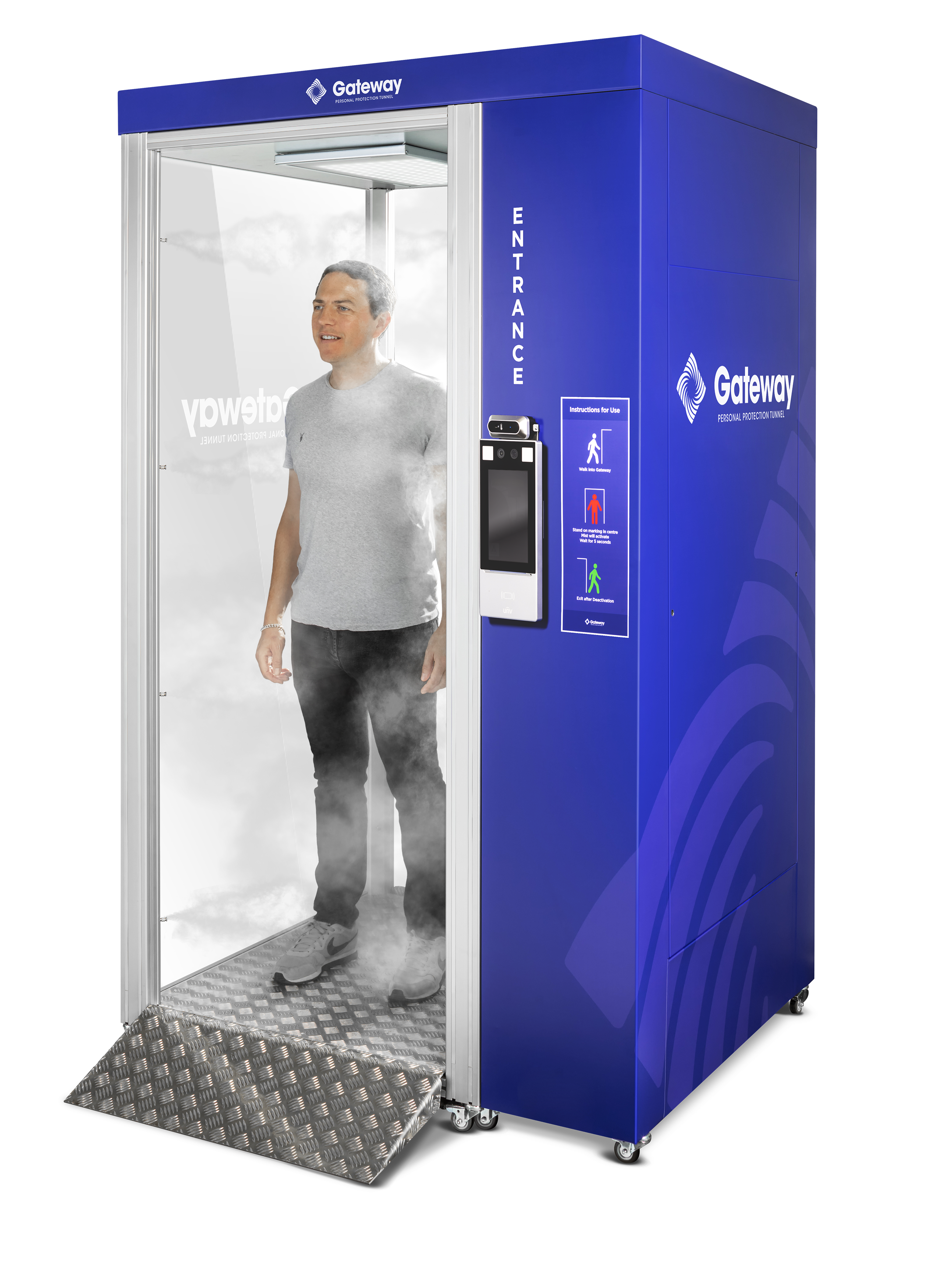 Conditioned Environment, a leading London based mechanical services company, has launched today the Gateway Personal Protection Tunnel which will help combat the spread of COVID-19 as the UK returns to work following the March 2020 lockdown.
The Gateway Personal Protection Tunnel, which is designed and manufactured in the UK, is a walkthrough tunnel that can be used at a wide range of locations from offices, sporting venues, pubs and restaurants, shopping centres, hospitals and care homes to schools.
The Gateway Tunnel uses an organic, water based, dry-mist sanitiser which is sprayed on a person in only five seconds as they walk through the tunnel. It is environmentally friendly and is guaranteed not to cause any irritation to a person's skin or eyes.
The sanitiser is effective in killing 99.99% of the coronavirus. It works by disabling any virus particles that are present on clothes or exposed skin upon contact, thereby reducing their ability to spread.
The Gateway Tunnel can be scaled to fit major sporting venues, large buildings quickly with the benefit of the protection of the sanitiser, which lasts for several hours.
Christian Pearce, Commercial Director at Conditioned Environment said:
"Since COVID-19 hit the country we have worked hard to develop a product here in the UK that will help get us back to work safely and reduce the likelihood of a second peak.
The Gateway Personal Protection Tunnel will help to provide safer spaces and workplaces for people in offices, hospitals, care homes and across the leisure and travel industry too.
By minimising the risk of virus contamination being carried in or out of high volume destinations we can reduce the risk of infection from COVID-19. We have all been affected by the pandemic and it is critical that we find innovative ways to give people confidence and get the country back to work again."
---
ENDS
---
For further information visit the Gateway website or contact Christian Pearce on via the links below.